For some time now, our family has played with the idea of a home based business. We enjoy so many fresh and wholesome products created by our own hands, we thought one day we might go public. Last week, that day came.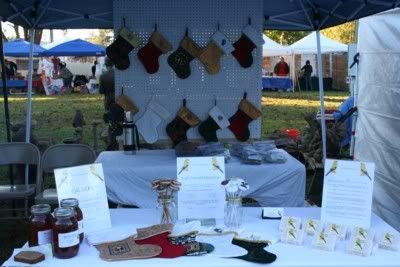 In conjunction with our church,
Calvary Chapel Fellowship of Foley
, we offered the first of our "Homestead Products" for sale at the annual Elberta Sausage Festival.
I brought my fabulous hand-crafted, all natural soap.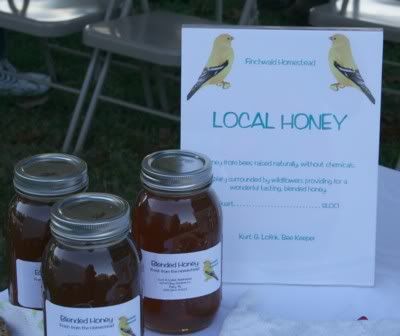 Kurt brought some honey.
I made spindles and sewed high quality, one of a kind Christmas stockings.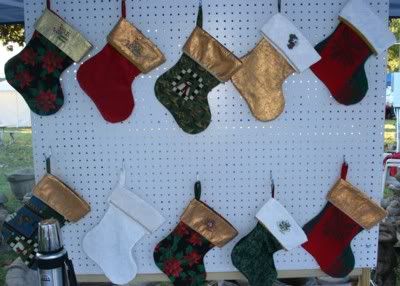 My great friend, Darlene, visited from Brewton and kept my two youngest children at home for a couple extra hours of sleep. They joined us later. Gregory however, decided to help with the set up.
Calvary Chapel Fellowship of Foley
did a fun outreach involving kids throwing rings over lollipops, which drew a grand crowd.
Even my children, who are rarely allowed store-bought treats, enjoyed the lollipops. Everyone had a great time and I discovered I really enjoy sharing my homestead products with the world, or at least southern Alabama.
Pastor Joe, who works very hard in church and out, made sure everyone around had a fantastic time and we are so grateful he invited us to join the church and launch our new business, Finchwald Homestead!