The weaving bug has me in it's teeth. I've been having a great time weaving on both my floor loom and my rigid
heddle
loom.
This classic Perl cotton scarf is $65.00 plus shipping. (
SOLD
)
Made from 100% mercerized cotton, it has a very nice sheen.
The pattern repeats are small so this scarf would be perfect for a man.
Though it's classic style would be great for a woman too.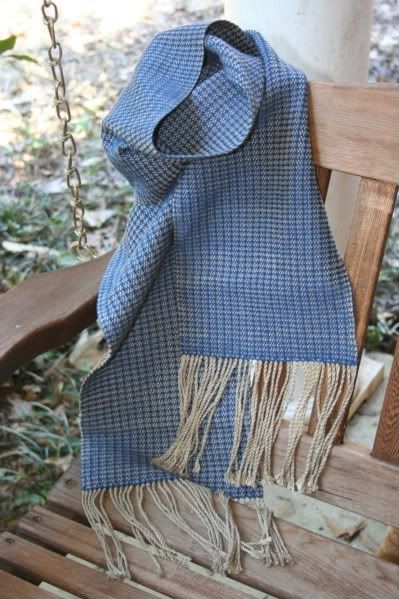 It is navy or royal blue and taupe.
It is a generous 65 inches long, excluding the 5 inch fringe on either end.
And 8 inches wide.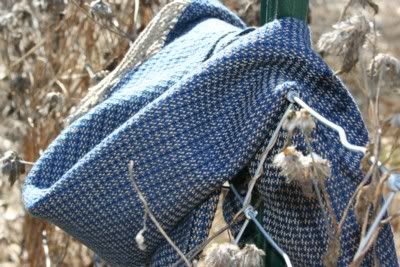 For Sale: $65.00 plus shipping.
(
SOLD
)